Polyester fiber soundproof Acoustic Foam Panel
Wellyoung polyester acoustic panels are made of 100% environmental Polyester fiber, have excellent soundproof performance in both mid and
high frequency. They are decorative and easy to cut into different shape and size with knife, you can design the pattern can put
them together. Finally, attach the panel on wall with glue or nail.
Polyester acoustic panel is widely used to absorb sound in office, hotel, office, auditorium, stadium,etc. Especially in cinema,

home theatre, conference room, KTV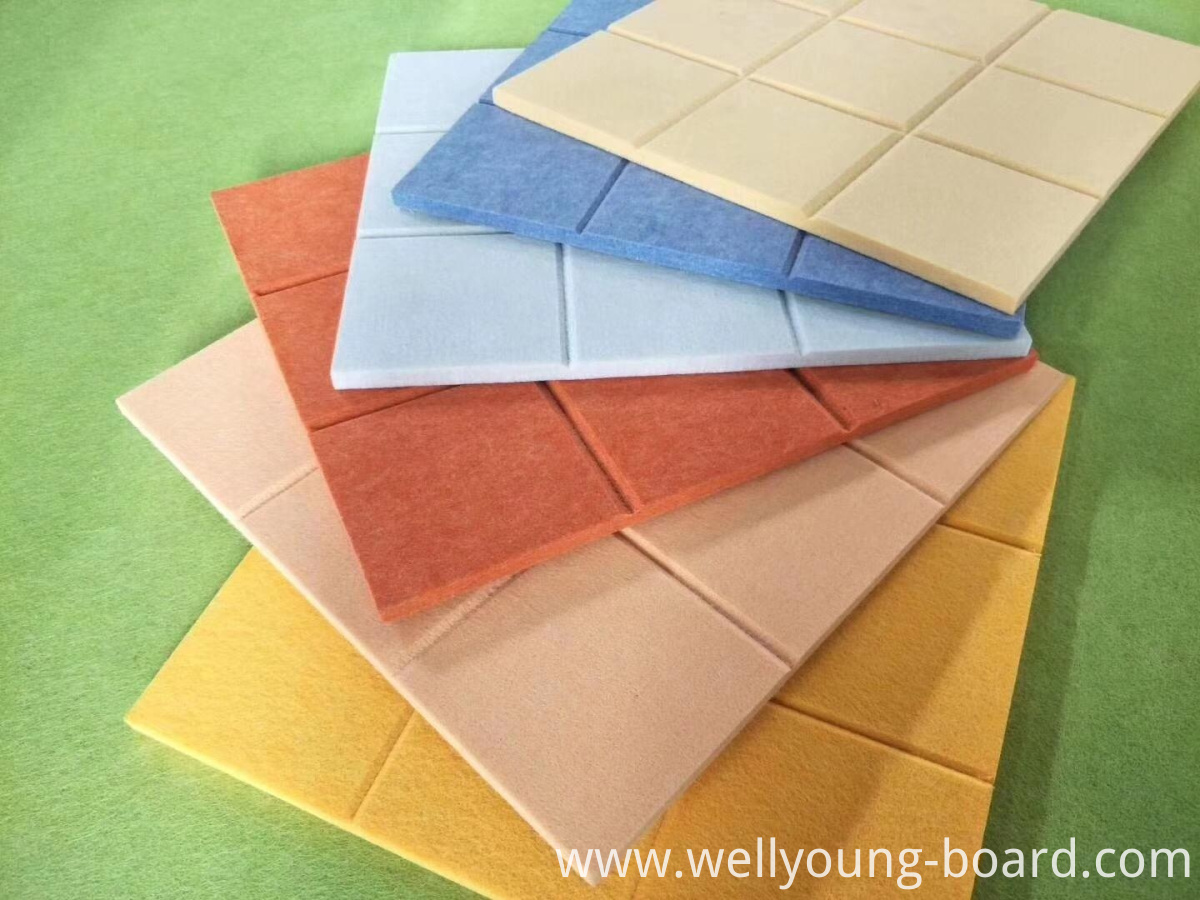 WELLYOUNG acoustic desk divider, a new sound and visual privacy solution for open offices spaces. With an NRC rating of
0.8, acoustical panels absorb up to 80% of sound that impacts panels. Make from 60% post-consumer recycled plastic PE water bottles, screens are sustainable and eco-friendly.
WELLYOUNG Acoustic desk divider Panels are lightweight, high impact resistant, VOC-free, making them ideal for
adding sustainable products into your furniture mix. These polyester sound barrier screens are also 100% recyclable.
Our sound absorbing desktop partitions are easy to assembly using our durable metal clamp to attach to any table or desk top that is between 0.5-inch and 2.0-inch-thick, NO drilling into work surface require. These sound dampening desk dividers can be easily moved and relocated for easy reconfiguration.